Numerology Life Path Master Numbers:
Life Path 11 and
Life Path 22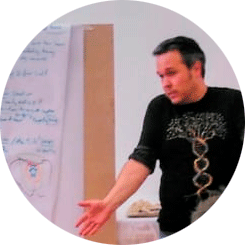 By Dmitriy (aka Life Script Doctor)
"The mark of your ignorance is the depth of your belief in injustice and tragedy. What the caterpillar calls the end of the world, the Master calls the butterfly".
Richard Bach
The following article describes what numerology life path master numbers 11, 22 mean. If you are new to Numerology you can find an explanation to how you calculate your life path number at the end of the article. Keep in mind that your master life path 11 or 22 is just one of the numbers influencing your life. Even though your life path is a very important number that defines the strategy of your life, there are a lot more keys, insights and knowledge to be discovered through the meaning of numbers in your numerology birth chart.
People with life path numbers 11 and 22 (some sources also claim 33) are considered to be master numbers in Numerology. All master numbers hold the energy of higher frequency than the numbers derived from adding two numbers of the master life path number together.
Life path number 11 = 1+1 = 2 and Life Path Number 22 = 2+2 = 4.
People with life path number 11 are considered to be the master teachers or enlighteners. They have higher vibrations and greater potential than people with life path numbers before 1-9. Life path master numbers often mean that the person's spirit had more incarnation experience and wisdom than others. The life goal for a person with a life path number 11 is to keep spiritual balance and find own place in the material world. They need to keep their soul in a certain purity, evolve themselves, increase their level of spirituality and help others on their journey of spiritual self-discovery. Master numbers are often the spirits that volunteer to serve on the planet Earth. They choose to do so in order to share the experiences they have had in their previous embodiments.
People with life path number 11 usually have a lot of spiritual knowledge and need to find ways and means of how to effectively get it across to others. They need to find effective methods of communication with others while saving the truth about their knowledge and improving themselves.
People with life path number 11 also have negative sides, just as all people with other life path numbers. They are often find it hard to live in the frequency of the master number eleven and tend to fall to the vibration of the life path number 2. Master life path number 11 combines the qualities of the numerology number 1 (idea oriented leadership) and the qualities of the numerology number 2 (diplomacy). People with life path number 11 have risk of falling too much into their ambitions and start abusing their power over people. They may also fall into reducing their own importance and potentially fall into vanity. One of the important notions that people with master life path number 11 (as well as master life path number 22) have to remember is:
"Everyone to whom much was given, of him much will be required"
People with life path number 11 try to protect themselves from negative connections. If they are able to reach a certain level of awareness or awake their consciousness to higher frequencies, the field starts to protect them. They no longer have to interact with people who exist on the lower frequencies, unless they choose to. It could be very hard to find a partner who would correspond to the need of high vibrations of a person with life path number 11 . Energy of the life path 11 is very powerful and people with the life path 11 often work on the limit of their physical ability. They have to be very careful since higher energy vibrations could cause dis-balance in their nervous system. People with life path number 11 often have their own views on things even if they don't express them. If people with life path number 11 choose to take the negative side of their life path number, they could become a real monster. However, if they choose a higher path, they can easily become world famous.
Life path 11 and 22 or life path master numbers have a special mission in their life.