Take your lifescript to the next level with advanced knowledge…
The following services have the main goal to help you find the true cause of the possible challenges you might be experiencing in life and offer practical solutions, so you can better connect with your true-self, improve your lifescript writing skills and get closer to living a fulfilling life of purpose .
Feel free to reach out with any related questions.
Personal Birth Chart Reading to help you discover potential you were given at birth and define your strong qualities

Energy-informational diagnosis of your current state to find the cause of the challenges you might be experiencing with health, personal or professional life

Identifying energy blocks and helping you remove them (distant energy work)

Tools including guided meditations/visualization exercises so you can independently improve your lifescript

Answering questions and sharing insights to aid you on your road of self-discovery towards realizing your purpose in life
3 Online
Sessions
(~5 hours total)
Deeper Analysis of Your personal Birth Chart as well as Numerology Family Tree to see energy dynamics within the family/lineage

Personal/Business Partner compatibility birth chart reading and relationships evaluation (upon request)

Extended energy-informational analysis of your current energy state (including the place where you live) to find what could be holding you from realizing your full potential

Locating the root/seed of possible challenges in life with health, personal or professional life.

Guidance through powerful energy clearing and energy protection methods (e.g. advanced meditation/visualization exercises)

Assisting with dream interpretation and helping establish a clear channel of communication with higher levels of consciousness through dreams if needed.

Answering questions and sharing insights to aid you on your road of self-discovery towards realizing your purpose in life
Exclusive
Personal Guidance
(weekly coaching/guidance for 3 months)
Everything included in previous options with powerful exclusive techniques and distant energy work

Customized online program to help you upgrade the quality of your lifescript and enhance your birth given extrasensory talents

Advacned rune work to enhanse and boost your energy flow in chosen areas of life

All the details are availble upon request during the first free intro session
In-Vision Your Lifescript
Inspired by the Mystical Temple of Fulfilling Wishes in Myanmar
From Physics to Magic of Manifesting Your True Wishes...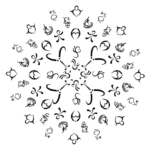 Having a clear vision of what you want to achieve is vital
Everything that has been happening in the recent years might have forced you to go through the inner audit and rethink what kind of life you would like to create for yourself and those you love. The practical knowledge that you will learn during this course is vital, not only to survive, but to stay on top of the waves during the informational flood of the XXI century.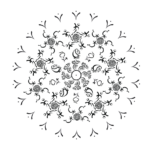 How to identify your true wishes and manifest them?
People often lose themselves in ego driven hectic reality of today's world, without being able to maintain the energy flow they need to realize their unique purpose in life. Knowing how to clear the energy blocks and protect yourself from the negative vibes can help you create the lifescript you truly desire.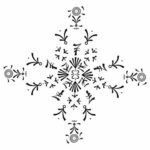 Powerful intuition is a great asset in making the right choice
Human life is created through a stream of choices that you make. Some of them lead you away from living a fulfilling life of purpose, while others help you realize your full potential. You always have the choice and it is probably one of the most powerful weapons in the Universe that you just need to learn how to use.
"In-Vision Your LifeScript" is for people who would like to go more advanced than common law of attraction principles, affirmations and visual board practices. This is course is for you, if you are ready to explore higher levels of consciousness and powerful mind over matter tools. It can be a great start for a beginner, and I am sure that advanced energy practitioners will find new valuable knowledge
See the highlights of the course below and push the sign-up button to learn all the details on how to get instant access to the course. 
Energy-informational field
Learn the difference between the energy and informational field as well as the visual map to the levels of higher consciousness and the point of "here and now" (based on the spiritual science Infosomatics). Discover the path your true wishes have to go through from being a mere potential to becoming something you can actually experience.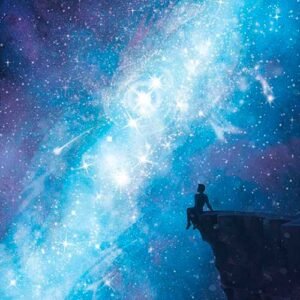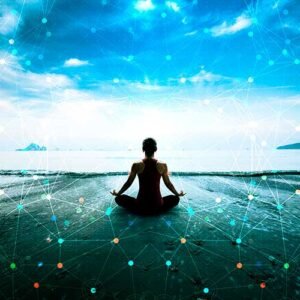 Experience positive effect from visualization /meditation techniques that were tested in practice with great results. Enhance your intuition and awake your consciousness, so you can manifest the best version of the lifescript your are writing every day. List of meditation/visualization exercises: 
Pineal Gland Activation
Empower Your Senses
Unleash Your Frozen Potential
Clear blocks that are holding you back and start building the reality you truly desire 
Secrets behind the places of power
Discover the mystery behind the "Alodawpyi " – ancient temple of fulfilling wishes in Myanmar. Learn how  you can get the same effect from home without even visiting the temple.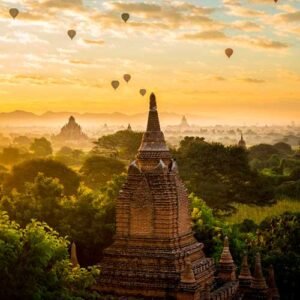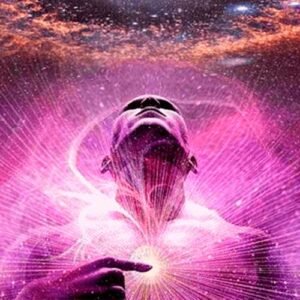 Clear connection with the power of the Universe
Go beyond the Law of Attraction to master affirmation writing and wish manifestation techniques so the Universe can actually hear you and help bring your true wishes to reality. Learn the laws of the Universe you need to follow and difference between your Wishes, Goals, Dreams and Mission.
Advanced energy clearing and protection
Even though it might sound new agey and woo-woo for some people, in reality, any energy clearing technique is essentially an advanced meditation practice. Learn about the building blocks of our reality and how you can take your meditation skills to the next level as well as clear negative vibes and protect your energy flow.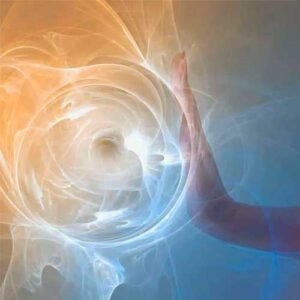 pricing - investment in your knowledge
There will be no hype or NLP tricks with sales hooks: "it is a 5000 USD value course that took years in the making and now discounted specially for you, on this special day to 299 USD and you only have 24 hours to make the purchase". All you need to do is push the "Sign Up" button to see details about the Curriculum of the Course and Price options. After payment is processed, you will get instant access to the materials of the course. If you don't find value in the knowledge and materials provided in the course – full refund upon request within 30 days of the purchase.
With all the related questions/inquiries, please use the form below and I will get back to you asap.
In-person workshops  are currently being organized in Portugal, Germany, Netherlands, Scandinavia, etc.  The knowledge offered during workshops is based on the ancient Slavic tradition – SPAS. If you are interested in co-creating and organizing workshops in other cities/countries, please feel free to reach out, so we can discuss terms and possible fruitful future cooperation.
Here is a brief program of the workshops:
AuraVision… 
Awake your Clairvoyance 
Level 1
The history behind SPAS and the modern age "Jedi Knights" (Cossacks "Charachterniky")
Rules to follow for safe exploration of higher levels of consciousness
How to balance your energy flow in just a few minutes and stay full of energy throughout the day – ("Zhgonka" – Exercise)
Principles of Energy Clearing and Energy Protection        
Guided Meditation/Visualization Exercise – Unleash Your Full Potential
Set of techniques/exercises to help you see Auras and safety measures
Meaning behind Aura colors
Energy Channel Activation 
Practical knowledge, Q&A and much more 
Initiation to Elements…
Level 2
Initiation to the power of 5 elements 
Advanced forms of quick energy clearing and energy body activation

Next level of "Zhgonka" – exercise to keep your energy flow balanced throughout the day

Guided Meditation/Visualization Exercise – Empower Yourself through Elements

Guided Meditation/Visualization Exercise – As above, so below
Principles of energy healing through elements
Practical exercises to train your perception of the world through elements 
Practical knowledge, Q&A and much more…
Connect to Your Own
Place of Power and Ancestry
Level 3
Initiation to your personal energy "Sputniks" 

Next level of "Zhgonka" to find your individual place of power

Guided Meditation/Visualization Exercise – Clearing Your Own Energy Shell

Guided Meditation/Visualization Exercise – The Journey to The Mountain of Ancestors
Guided Meditation/Visualization Exercise – The Point of Silence
Principles of energy healing on a distance and remote viewing 
Advanced practical exercises to train your extrasensory perception 
Practical knowledge, Q&A and much more…
Sign up for the workshop or ask a related question!