Numerology
Life Path Number 7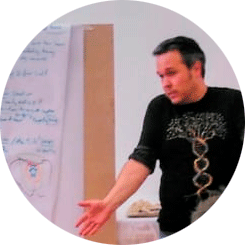 By Dmitriy (aka Life Script Doctor)
"If we knew what it was we were doing, it would not be called research, would it?"
– Albert Einstein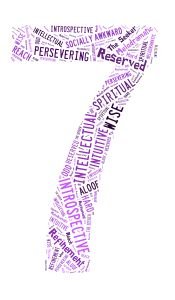 The following article describes what numerology life path number 7 means. If you are new to Numerology you can find an explanation to how you calculate your life path number at the end of the article. Keep in mind that life path number can only give you basic information or general strategy for your life. Even though your life path is a very important number that defines the strategy of your life, there are a lot more keys, insights and knowledge to be discovered through the meaning of numbers in your numerology birth chart.
In Numerology, 7 is the sacred number that symbolizes secret, analysis, understanding and lies in the evolution of the process. And on the 7th day God rested. Number 7 has the energy of deepening into oneself and distancing oneself from the world to go deep within. Numerology number 7 is a combination of spiritual and material (holy trinity 3 + human physical experience 4). Seven is the triumph of spirit over matter. Every seven years human body and soul is renewed (see an article "Crisis years,  7-year cycles…").
People with life path number 7 could be in the conflict between vanity (every day life) and taking the higher path of purpose. Many people with life path 7 have strong intuition and are able to receive information from the higher levels of consciousness through their dreams (or other channels). For people with life path number 7 the direction should come from their own Spirit (from their true self within) and they should not give responsibility for their own life to others. They are the ones who have the ability to control their own life and destiny. One of the main goals in life for people with life path number 7 is to learn how to calm their mind and they can do it through digging deep in the self-discovery process. They often have bright mind and their life is often dedicated to the analysis of the surrounding world. People with life path 7 need to learn how to trust their own intuition until it reaches the level of higher wisdom. They have the urge to realize intangible energies and often do not give ultimate value to material things. Life path number 7 has to know how to be alone with their own self without feeling isolated or abandoned. They are very deep, have a big feeling of self-worth and elegance. It could be hard for people with life path number 7 to understand themselves sometimes, which makes it even harder for other people and that is why life path 7 could be labeled as a white crow by others. They often have their own criteria for making decisions and it could be considered weird by others. Life path 7 often feels uncomfortable in society or crowds of people. People with life path number 7 are not very talkative and they have a tendency to spend time alone (which they actually really need). They learn best when they are alone by studying books or their own conducting research (which makes them not the best team-player).
Life path number 7 is about digging deep and
calming your mind.