Karmic Healing, Body of Memory and Dealing with Stress from the Past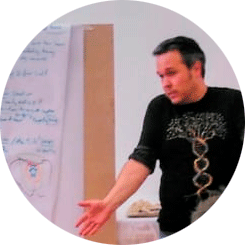 By Dmitriy (aka Life Script Doctor)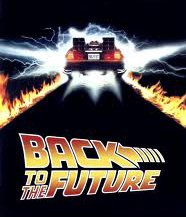 The concept of "back to the future" is a fascinating one. How can you go back – to the Future?! On the other hand, if you think about it, we all have to go back and clean our past in order to have power and energy to effectively plan and realize our future. When you begin to live "in the now", which is becoming more vital than ever, you start wishing for the things you want to have in life (you have probably seen "The Secret" and heard about "The Law of Attraction").  However, you might still project yourself in the future without cleaning your past and most of your thoughts (wishes and desires) become influenced by the mistakes and stress that you have experienced in your "lifescript". Thus without cleaning (fixing) your past you get a distorted view of what you should be and do, to have a better future.
We all have our memory and we all had some stressful experiences in the past. With that said, you have two choices – to either block the stress from the past (which can be blocked only for a limited time), and keep on going on the way to achieve "your" goals and dreams or you can stop for a minute clean up your past, and only then decide where you should direct your energy and will to find what you are looking for. In order to find out the mistakes in your "school of life" (see 7-year Life Cycles, Crisis Years and How to do Well in The School of Life) and work with the stress from the past you can turn to therapy and/or energy healers, which often take a lot of time and money. On the other hand, you can learn the tools that will help you independently find your own way – the only way that would have long-lasting results. 
It could be a scary thing to go back to your past and fix the mistakes that you have made. It is much "easier" to find someone who would fix those mistakes for you – a lot of people are willing to spend a lot of energy (time & money) to find someone who knows better what should be done to improve their life. It all really depends on how you value your own life and if you are ready to take full responsibility for it. Nevertheless, there are many different energy healing modalities that offer methods or tools to help with your energy flow, and often they are very effective, but it is still your own responsibility to follow the instructions in practice and find the way that will work best for you. Your own life experience is the very unique and no-one can really take it from you.  That's all great, but how can you go back and do anything about your own past? You need professional help (a shrink or guru) to do it, right !? 
Think of your own subconscious mind, your higher self or the Spirit as the only true professional that can really help you. All your memories are recorded by your subconscious mind and you always have a way to access them and resolve the stress situations or blocks that are holding you back. Even if a certain situation created a very strong psychological block (subconsciously controlling stress) you still have the ability to direct your will and go back to that stressful situation in your past in order to fix it using certain tools or techniques. 10 sessions with a psychotherapist can easily be substituted with one hour (or less) spent on your own – conducting certain visualization techniques that are beyond a common meditation.  Those are just the easy to learn tools that you can learn and that can help you go back in your memory, pinpoint the stress in the past that is still sucking the energy you get today, resolve those issues and start moving forward full of energy towards your goals in life. It all sounds great, but how can you access your past memories? Some issues take years to resolve and you worked hard to leave them behind in order to have a normal life.
How many psychotherapy sessions should be even enough to really do the job!? What are the self-guided meditation/visualization techniques that really work?!
Here is a model describing your memory on the energy-information level. It offers a way to identify and eliminate the stress from past without spending too much time in a shrink's office.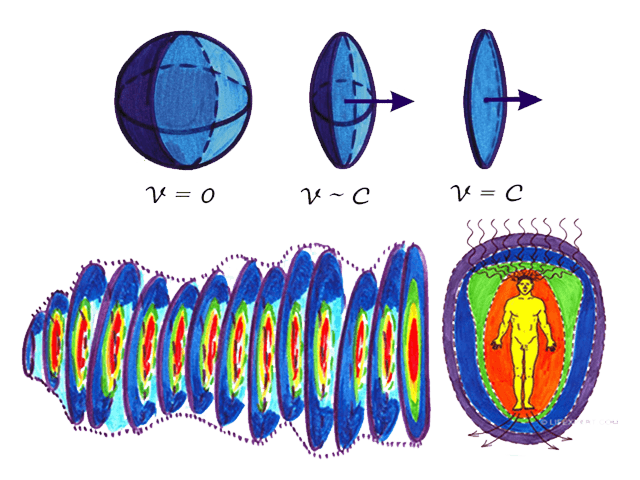 As some of you might already know, there is more to life than just your physical body, there are energy bodies (e.g. human aura) on the higher levels of consciousness. Your aura reflects your current state of energy flow and you can literally see (a skill that can be learned) what is blocking the flow when conducting certain self-guided meditation/visualization techniques. If you take a human aura (which is often pictured in a shape of an egg) and add time, you will get something that can be referred to as the body of memory, mental body or personal Akashic Records (see picture above). In a way, you are just stretching your aura through time. Looking at your body of memory you can see the times when your energy decreased which indicates the time when you were under a negative influence or broke a certain law of Nature.