Embrace the power of Runes to discover your full potential...
Highlights of the Program
It will be a 3 months study group with weekly webinars ( ~60min each, 12 total ) held on Sundays 20:00-21:00 (Amsterdam time) via Zoom.  The group will be up to 10 people.
Use the form below to register, ask a related question or request an intro call.
Definition of graphic magic and why it is so powerful
Energy vs. Informational field
Eddas, Yggdrassil and Northern Tradition worldview
Guidelines to becoming a rune magic practitioner
Awakening your "supernatural" abilities (meditation exercises)
The history of Futhark
Guidance in self-initiation to the power of runes, exercises/description/meditations
Starting your divination practice
How to build an Altar
Additional attributes that can be used in Rune magic
Making/Purchasing and activating your Rune Set
Divination exercises and methods
Fundamental/Basic Rune divinations
Meaning of Runes in divination deeper understanding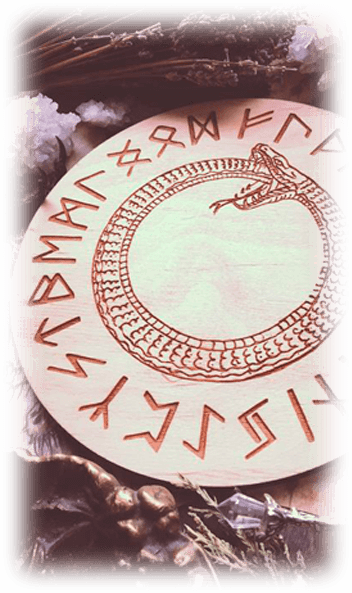 Practicing the magic of runes
How to activate a Rune stave/formula

How to correctly write an incantation to properly activate rune stave/formula

Safety instructions when activating a rune stave
Why some staves work, while others failed to do so
Copyright in Magic schools and teachings
Basic principles of creating your own Rune stave/formula (principles of rune binding)
Testing your Rune stave
Other Magical Symbols and practices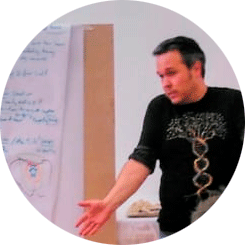 Native to Ukraine, Dmitriy, has been on the path of awakening consciousness since around 2008. He has studied new spiritual science Infosomatics, Numerology, energy-informational Slavic system called SPAS, Northern Tradition (Runes) as well as many other related fields. His research, practice ,creation of own Runic formulas and staves led to the conclusion that Runes as well as other magical symbols are very powerful tools or keys to the Universal Energies and can help one realize their full potential.  Check About section of the website to learn more about Dmitriy's journey and remember to sign up for the study group using the form below (you can also request an intro call).
At the end of the day, it does not really matter what you can give or take, what really matters is the level of awareness, happiness and abundance you can reach in order to share it with others.
Here is one of Dmitriy's latest articles : 
Exclusive Study Group starts
on the TBD
*IF YOU FIND NO VALUE IN THE KNOWLEDGE OFFERED - FULL REFUND UPON REQUEST
Join the Group, ask a question or request an intro call.