Unlock the Magic of Your True Potential
Manifest Dreams Without Endless Struggle!
Inspired by the Mystical Temple of Fulfilling Wishes in Myanmar
From Physics to Magic of Manifesting Your True Wishes...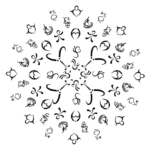 Having a clear vision of what you want to achieve is vital
Everything that has been happening in the recent years might have forced you to go through the inner audit and rethink what kind of life you would like to create for yourself and those you love. The practical knowledge that you will learn during this course is vital, not only to survive, but to stay on top of the waves during the informational flood of the XXI century.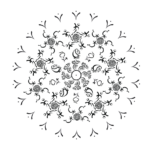 How to identify your true wishes and manifest them?
People often lose themselves in ego driven hectic reality of today's world, without being able to maintain the energy flow they need to realize their unique purpose in life. Knowing how to clear the energy blocks and protect yourself from the negative vibes can help you create the lifescript you truly desire.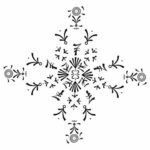 Powerful intuition is a great asset in making the right choice
Human life is created through a stream of choices that you make. Some of them lead you away from living a fulfilling life of purpose, while others help you realize your full potential. You always have the choice and it is probably one of the most powerful weapons in the Universe that you just need to learn how to use.
Unlock the Magic of Realizing Your Full Potential and Embrace the Power of Your True Wishes
Are you tired of navigating life's challenges without a clear direction? Have you ever wished to uncover your true purpose, tap into your innate energy, and manifest your deepest desires? If so, you're not alone. The journey to self-discovery and personal growth can be a daunting one, especially in today's chaotic world. That's why I am thrilled to introduce you to "In-Vision Your Lifescript," an extraordinary online course that combines theory, practical techniques, and a touch of magic to help you carve your unique path to success and fulfillment.
Or keep learning more about the new path that is going to unfold.
Unveiling Your Lifescript: A Journey from Physics to the Magic of Realizing Your Full Potential
Picture this: You wake up every morning with a sense of purpose, ready to embrace the day's challenges and opportunities. You radiate positive energy, effortlessly attracting the people and circumstances that align with your goals. This is the life you can have when you embark on the transformative journey of "In-Vision Your Lifescript."
As we venture into the 21st century, the challenges we face seem never-ending. Pandemics, wars, and uncertainty loom around every corner. It's easy to feel lost and overwhelmed in this fast-paced, information-driven world. But remember, in the midst of chaos, there's an incredible opportunity for growth and transformation. This course is your guiding light, your compass, your lifeline to creating a vision that will anchor you through the storms and guide you toward success.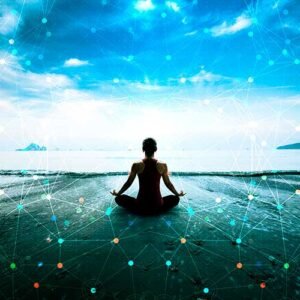 Unleash Your Potential: Why "In-Vision Your Lifescript" Matters
Imagine living a life where you're no longer held back by doubts, fears, or external circumstances. Imagine being in tune with the universe's energy, effortlessly manifesting your true desires. This is the promise of "In-Vision Your Lifescript." By participating in this course, you'll embark on a journey that promises:
"Dmitriy's work comes from a deep knowledge of ancient magical wisdom, yet his way is unique! Grounded, firm and clear you feel supported to explore aspects of our reality otherwise might seem frightening.
"I experienced a team numerology reading with Dmitriy and I recommend it to any team that aspires peak performance. Every team member learned new things about him-/herself. Already during the session we gained some big insights on why certain team dynamic are the way they are, and who brings which unique features to the team. I would love to continue with some sessions with a specific theme or focus, because I sense there is a lot more for us to discover!"
Discover Your Path to Success and Fulfillment!
Are you tired of feeling stuck and uncertain about your future? Ready to manifest your dreams and embrace a life of purpose? Look no further. "In-Vision Your Lifescript" is your key to unlocking your true potential and living the life you've always envisioned.
Don't miss out on this limited-time opportunity! Join the "In-Vision Your Lifescript" community and start your journey towards a fulfilling life today!
…Or keep reading to learn more
"In-Vision Your LifeScript" is for people who would like to go more advanced than common law of attraction principles, affirmations and visual board practices. This is course is for you, if you are ready to explore higher levels of consciousness and powerful mind over matter tools. It can be a great start for a beginner, and I am sure that advanced energy practitioners will find new valuable knowledge
See the highlights of the course below and push the sign-up button to learn all the details on how to get instant access to the course. 
Energy-informational field
Learn the difference between the energy and informational field as well as the visual map to the levels of higher consciousness and the point of "here and now" (based on the spiritual science Infosomatics). Discover the path your true wishes have to go through from being a mere potential to becoming something you can actually experience.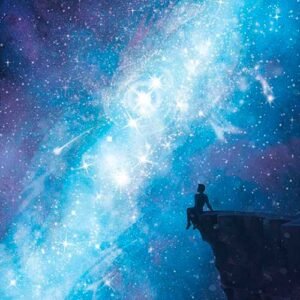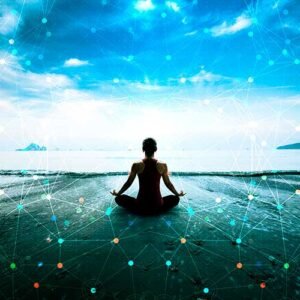 Experience positive effect from visualization /meditation techniques that were tested in practice with great results. Enhance your intuition and awake your consciousness, so you can manifest the best version of the lifescript your are writing every day. List of meditation/visualization exercises: 
Pineal Gland Activation
Empower Your Senses
Unleash Your Frozen Potential
Clear blocks that are holding you back and start building the reality you truly desire 
Secrets behind the places of power
Discover the mystery behind the "Alodawpyi " – ancient temple of fulfilling wishes in Myanmar. Learn how  you can get the same effect from home without even visiting the temple.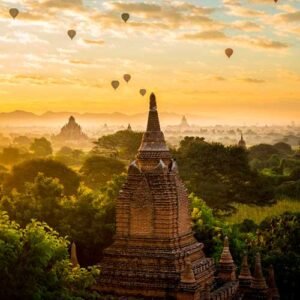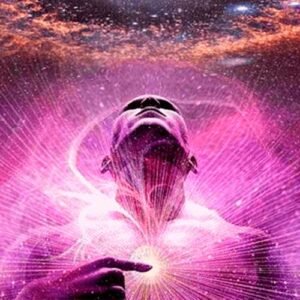 Clear connection with the power of the Universe
Go beyond the Law of Attraction to master affirmation writing and wish manifestation techniques so the Universe can actually hear you and help bring your true wishes to reality. Learn the laws of the Universe you need to follow and difference between your Wishes, Goals, Dreams and Mission.
Advanced energy clearing and protection
Even though it might sound new agey and woo-woo for some people, in reality, any energy clearing technique is essentially an advanced meditation practice. Learn about the building blocks of our reality and how you can take your meditation skills to the next level as well as clear negative vibes and protect your energy flow.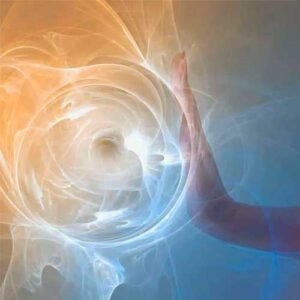 pricing - investment in your knowledge
There will be no hype or NLP tricks with sales hooks: "it is a 5000 USD value course that took years in the making and now discounted specially for you, on this special day to 299 USD and you only have 24 hours to make the purchase". All you need to do is push the "Sign Up" button to see details about the Curriculum of the Course and Price options. After payment is processed, you will get instant access to the materials of the course.  If you don't find value in the knowledge and materials provided in the course – full refund upon request within 30 days of the purchase.   
With all the related questions/inquiries, please use the form below and I will get back to you asap.
1. What is the "In-Vision Your Lifescript" online course about? The "In-Vision Your Lifescript" online course is a comprehensive self-guided journey that empowers you to identify and manifest your true wishes, unlocking your full potential and living a fulfilling life of purpose.
2. How will this course benefit me? This course offers a transformative experience by providing insights, theories, and practical techniques to improve your lifescript writing skills. You'll gain a deeper understanding of the energy-informational reality, enhance your intuition, clear energy blocks, and learn to communicate effectively with the Universe to manifest your desires.
3. Can I take this course if I'm a beginner in spiritual practices? Absolutely! Whether you're new to spiritual practices or seeking to advance your journey, this course is designed to accommodate all levels of experience. You'll find valuable knowledge and techniques to suit your needs.
4. How does the course content delivery work? The course is structured into modules, each containing video presentations, guided meditations, exercises, and more. You can access theory and materials at your own pace, while practical exercises can be done daily or according to your schedule.
5. How long do I have access to the course materials? Upon enrollment, you'll have lifetime access to the course materials, allowing you to revisit and reinforce your learning whenever you wish.
6. Can I align my course journey with the lunar calendar? Yes! You have the option to start the course on a full moon and complete it on the subsequent full moon, aligning your actions with the lunar cycles for enhanced energy and manifestation.
7. Will I have guidance and support throughout the course? Absolutely. In addition to the comprehensive course materials, Dmitriy (aka Life Script Doctor) will be there to guide you through the journey. Live Q&A sessions provide an opportunity to address any questions that may arise.
8. What is the significance of the "Temple of Fulfilling Wishes" workshop? This module explores the ancient wisdom of wish manifestation and equips you with an action plan to make your desires a reality. You'll discover secrets behind the mystical Temple of Fulfilling Wishes and learn techniques to harness its power.
9. Is there a refund policy in place? Yes, your satisfaction is important. If you're unsatisfied with your purchase, you can request a full refund within 30 days of purchase.
10. How do I get started with the "In-Vision Your Lifescript" course? To embark on this transformative journey, simply click the "Sign Up" button to gain instant access to the course. The comprehensive curriculum awaits you, guiding you step by step toward realizing your full potential and manifesting your true wishes.